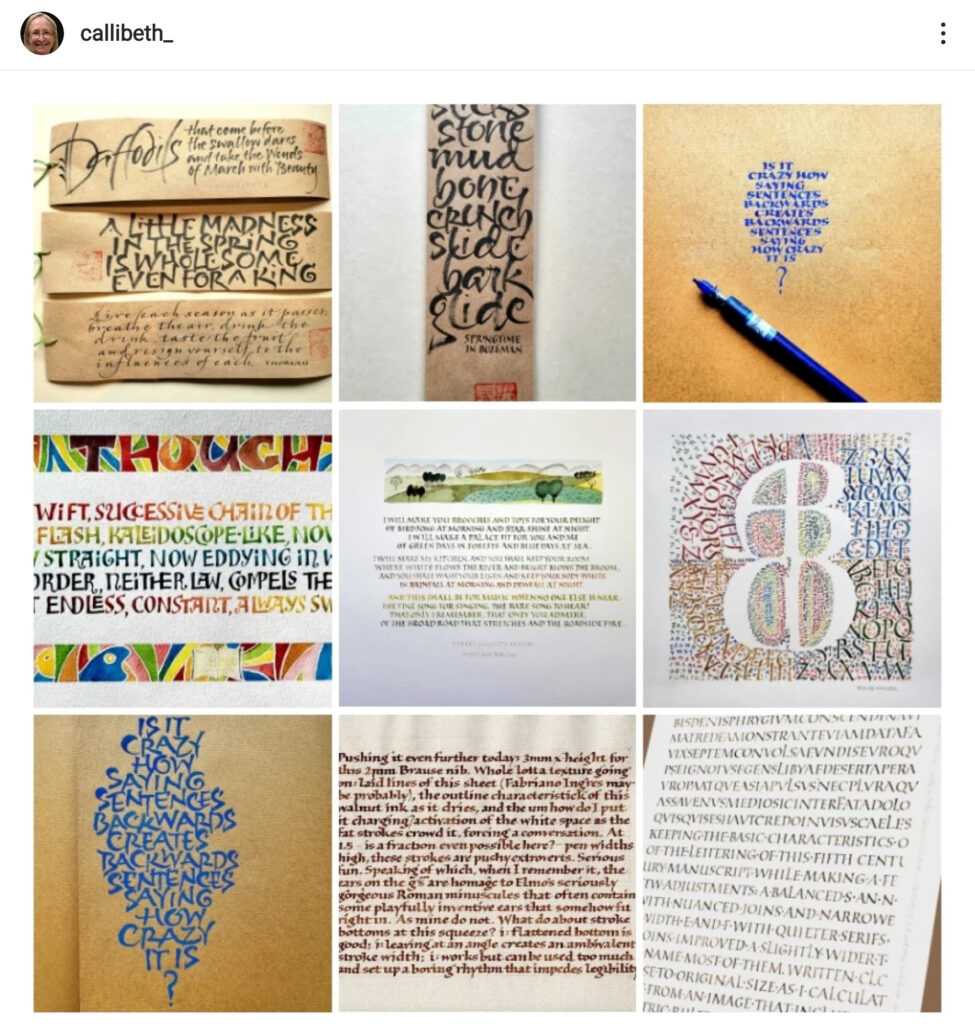 Here are my nine most popular posts on Instagram in 2022. The app tells me that I had 2.6K likes in 2022 on a total of 24 posts. Gives me a warm, fuzzy feeling 🙂
Some of these images I've posted on this blog. You can get a better look at the bottom right one here (my second blog post of the year). And two weathergram images are the subject of this blog post in March. And this March blog post show the Ben Shahn lettering of the middle left image.
I evidently didn't look for my top nine in 2021, but you can see my top nine in 2020 here on Instagram. In some ways, it's a very different look. Oh, I'll just put them here, so you can see them on the same page.