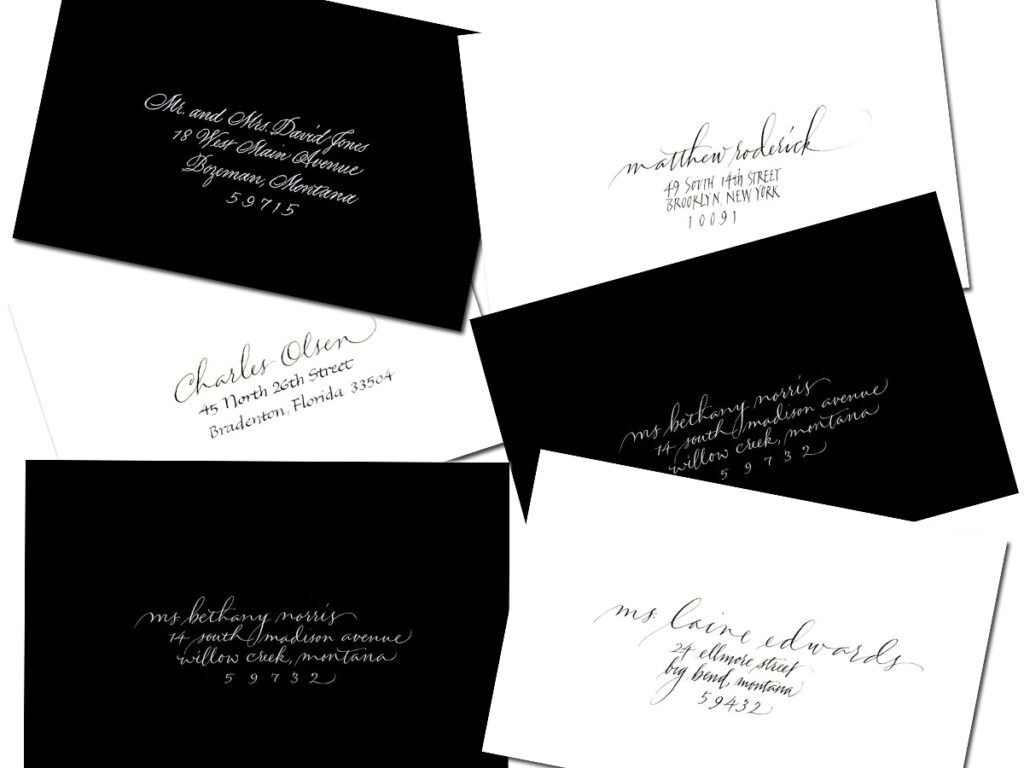 My website is so outdated that it seems easier to list a few examples of possible lettering here on my blog. I often, however, will tailor a letter style to fit the look of the wedding invitation, and that's impossible to demonstrate here.
Click on the thumbnails below for a closer view of each style. Some are show white on black and some are shown black on white, but of course, all color combinations are possible.
These styles are also applicable to place cards, labels, and much more.