I'm honored to have two of my books selected for inclusion in the artist book exhibit CONTENT at the The Artery in Davis, CA. If you follow this blog, you'll have seen them here before.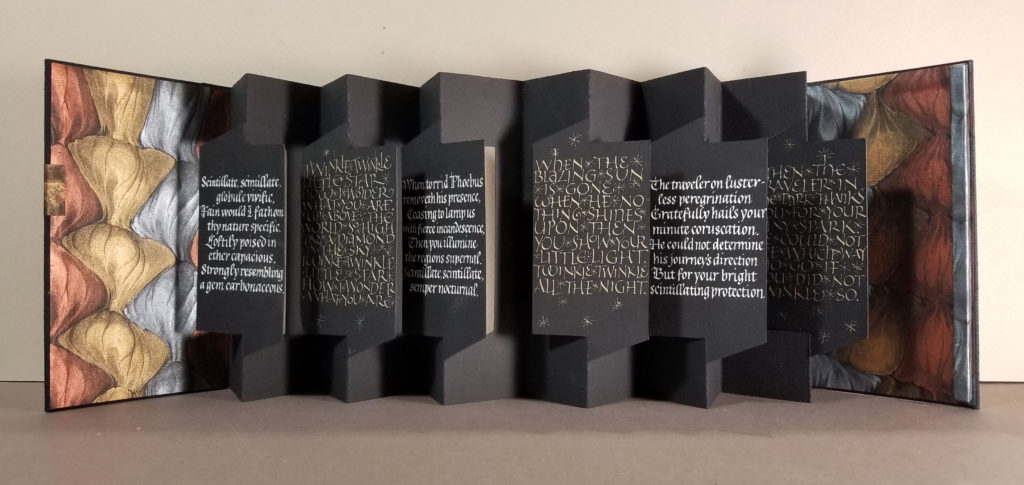 Scintillate, Scintillate is an edition of 12 manuscript books. I talked about them earlier in detail here.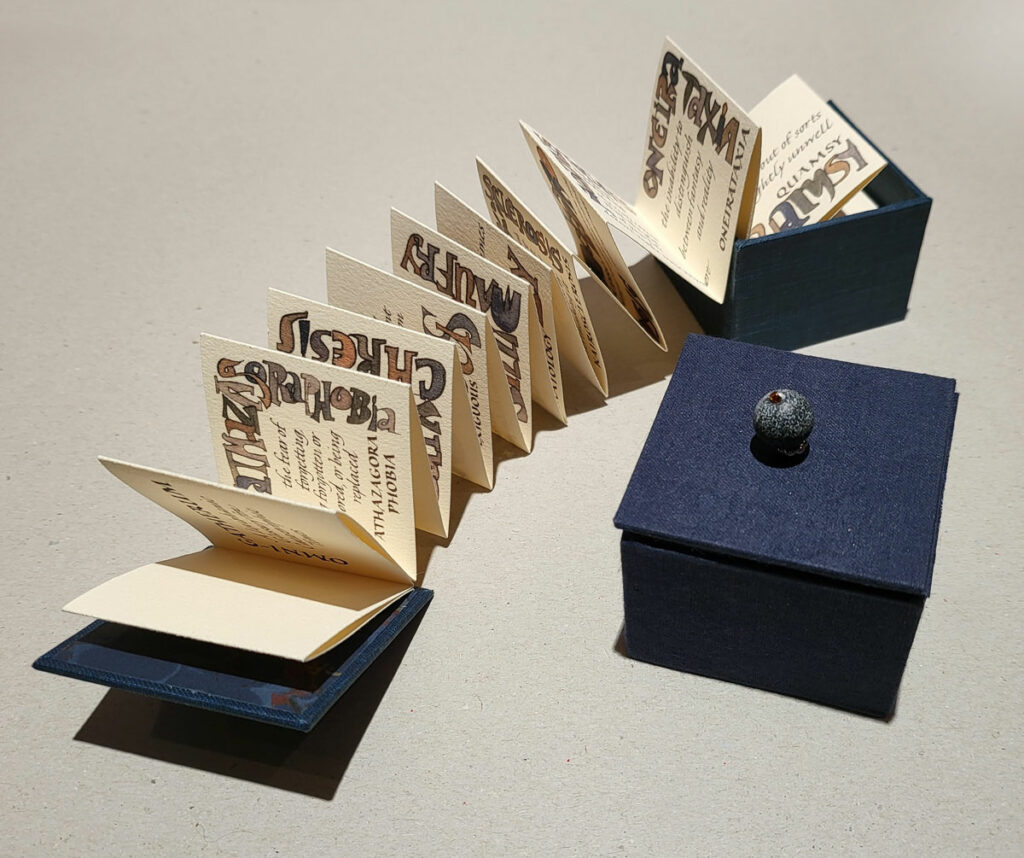 And Omnigatherum: A Lexiphanic Glossary for Catastrophic Times is an edition of inkjet-printed accordion pages that fold into a box. More details and photos of that edition may be found here.