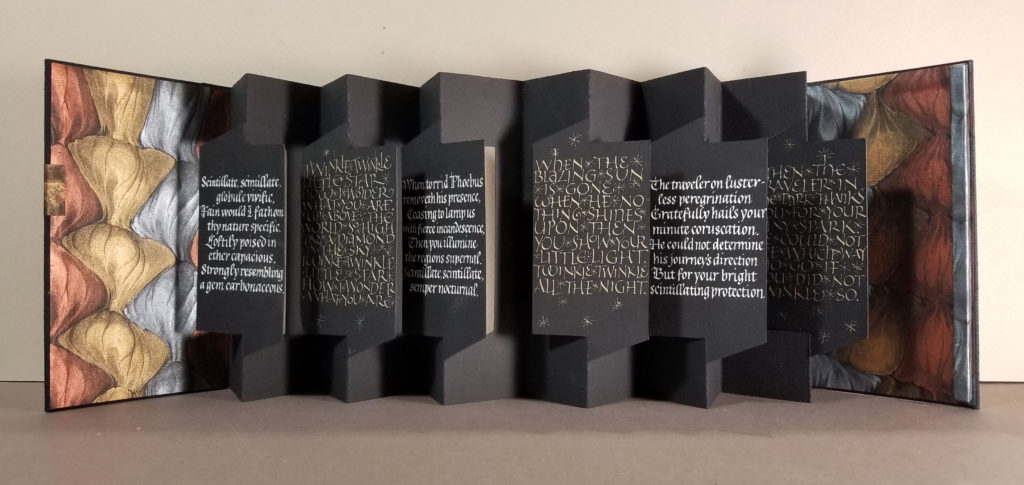 I learned this sesquipedalian version of the old children's poem,
"Twinkle, Twinkle, Little Star", as a child, and it has always been a
favorite. This is a simplified version of an in-progress edition of artist
books. 4 in x 7.25 in.
Dr. Martin's metallic and white inks on Arches Cover Black text,
folded to make the panorama book presented in Hedi Kyle's book, The
Art of the Fold. Black cloth covered hard covers, with endpapers from
a dwindling hoard of Black Ink metallic marbled papers from 1990s.
The spacer bar is covered, laminated book board, added to square up
the thickness of the book.
Editions book 9, 10, 11, and 12 will be available for sale soon.