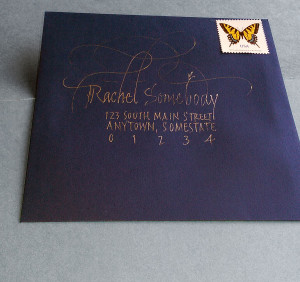 I took these envelopes and a gel pen along with me on my trip to Florida recently, doing most of the work on the airplanes. The pen is just about out of ink now, but I eked this one out at the end. I had misspelled the name Rachel and so converted this one to a sample.
After all these years, I've got lots of "samples" in my studio.
As usual, click on the image for a closer look.