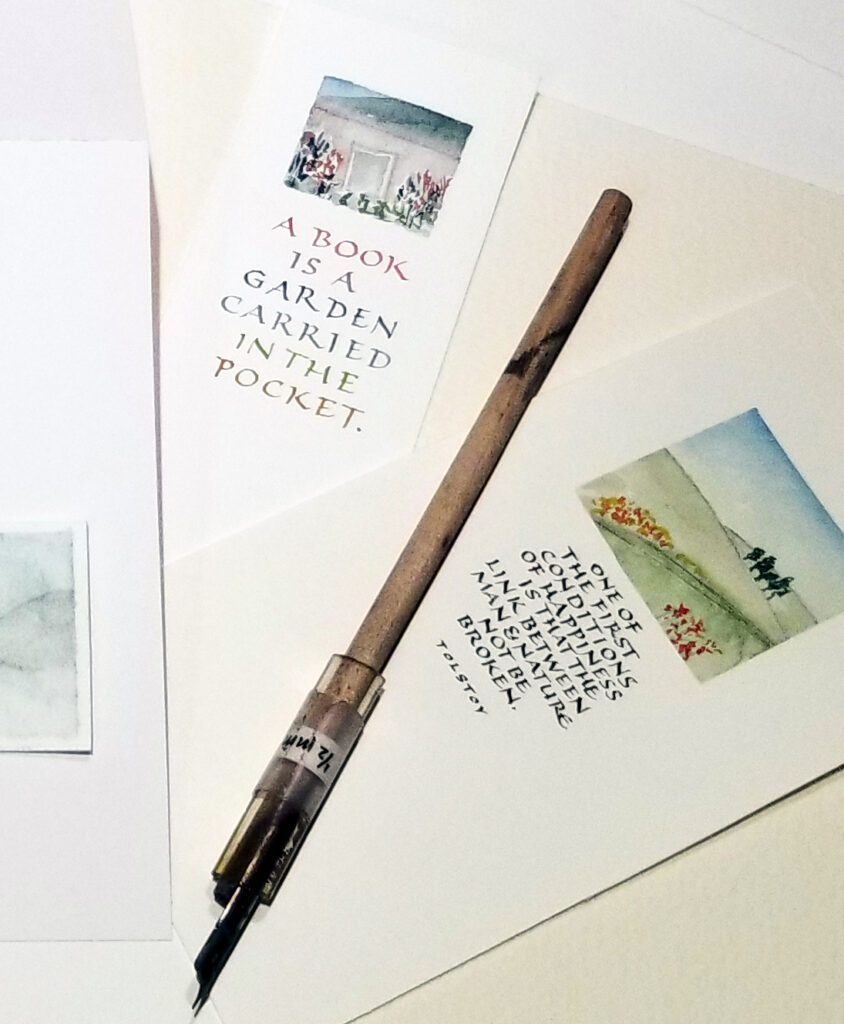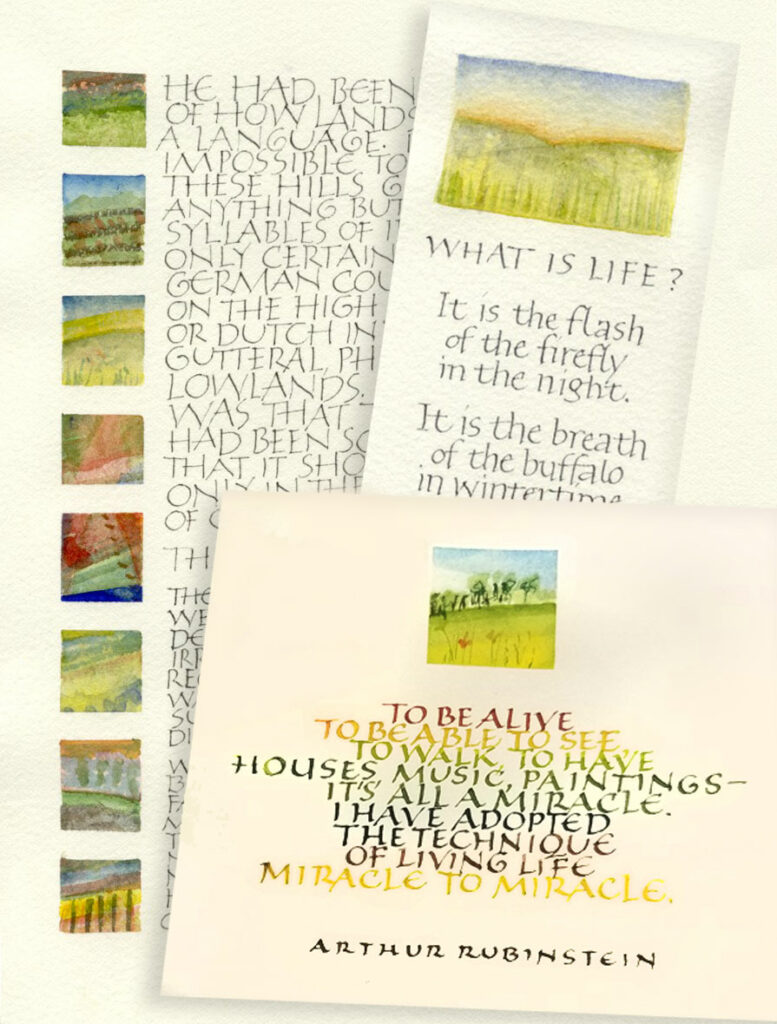 I'm looking forward to teaching a two-day workshop titled "Small Capitals with Small Landscapes" in September.
In this workshop, we'll mix small Roman capitals fun with a landscape that is just one square inch. Start with pencil and fine marker, we'll begin with monoline Roman capitals and gradually shrink them down for use as text lettering. Then we'll focus on what creates rhythm and movement within those texts. We'll use small broad-edged and pointed pens with gouache or watercolor, and I share a few strategies for making our small lettering sharp and clear. I'll demonstrate a couple of ways to load the pen with changing colors that add further texture to the text block. And we'll play with other kinds of texture, letter spacing, and more. And then we'll create tiny painted landscapes as a graphic element that melds beautifully with our lettering.
These little paintings make beautiful greeting cards, bookmarks, and small framed pieces.
I've taught this workshop, "Small Capitals with Small Landscapes", once before. This time I'll be teaching members of a southern California guild. I look forward it!