I recently finished a wonderful five-week online class with John Stevens. Take a look at his work and you'll see why anyone would be lucky to study with him. The class was entitled "The Italic Letter". I had not studied italic calligraphy, per se, for quite some time.
We began with a look at "basic" italic (ha!) and a close look at the basic shape of the strokes. Here's one of my earlier study pages.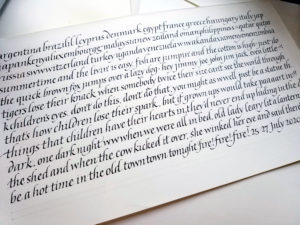 We considered the placement of lettering on the page, and …. well, so much more. Here are two study sheets, one a block of text and the other a study in two weights.
The third sheet is a block of text, considering ledding and layout.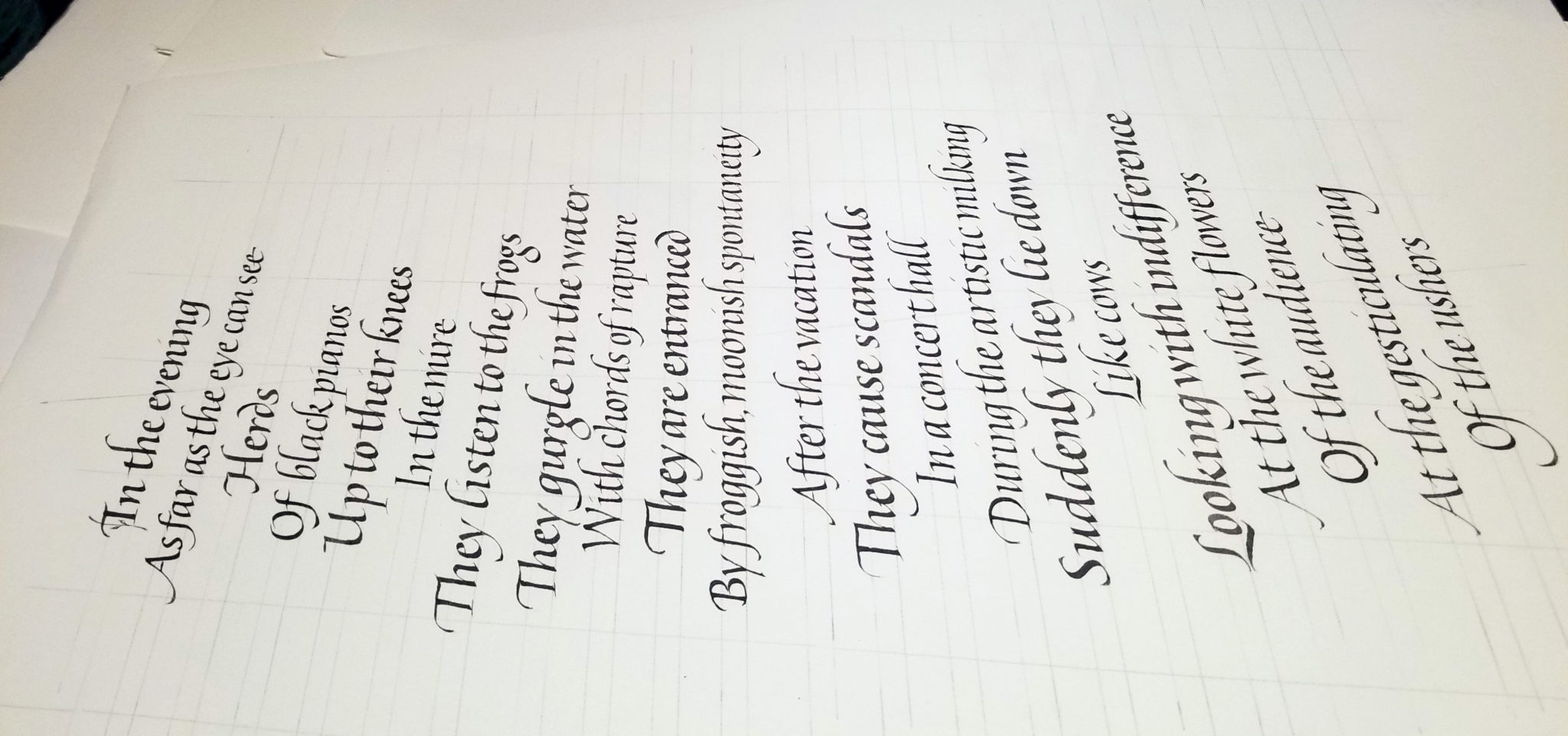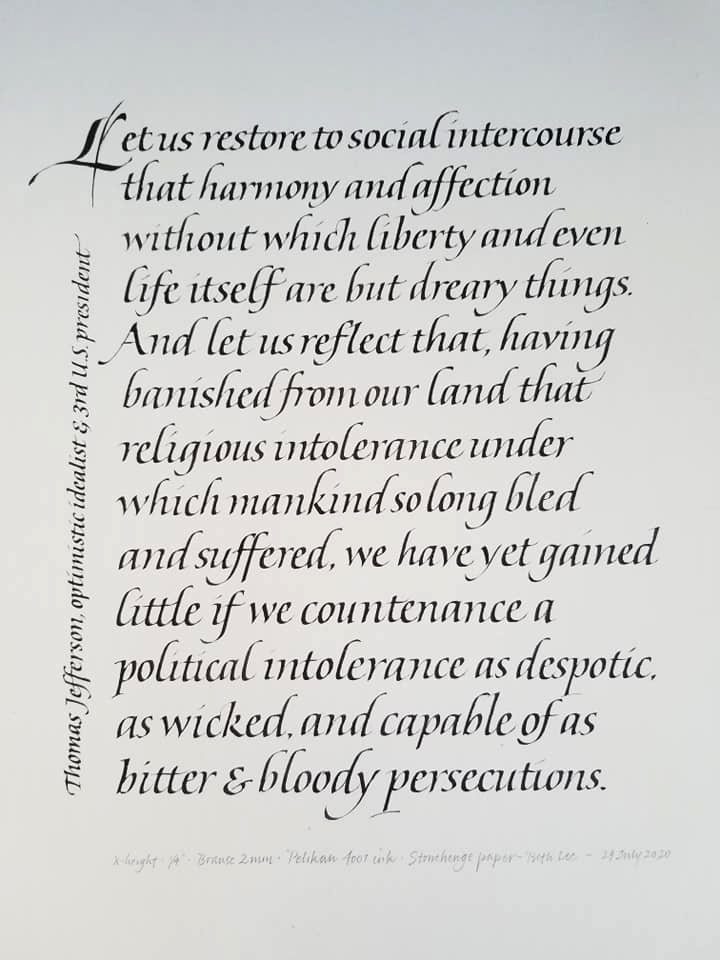 Then we began looking at going smaller. Here is one sheet of diminishing sizes, and another at the smallest size I could manage.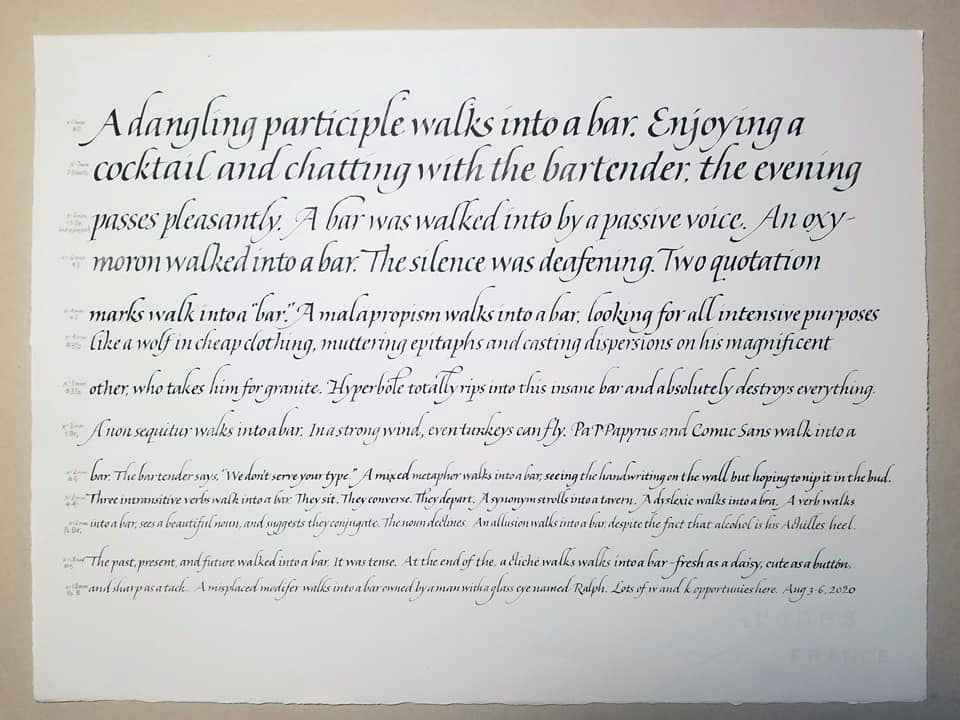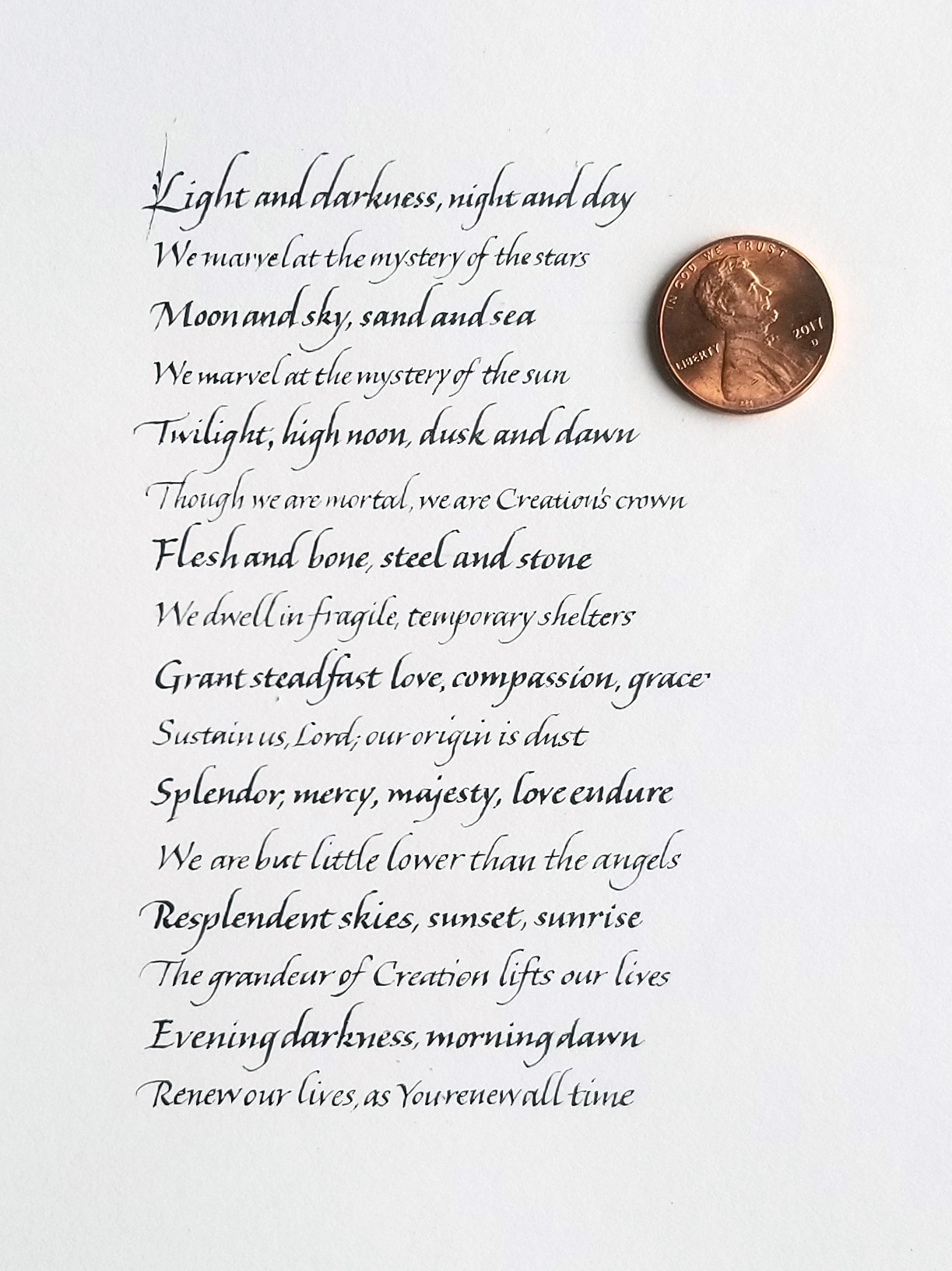 John will be repeating the class soon. I highly recommend it! Sign up for his newsletter to be notified of new classes.