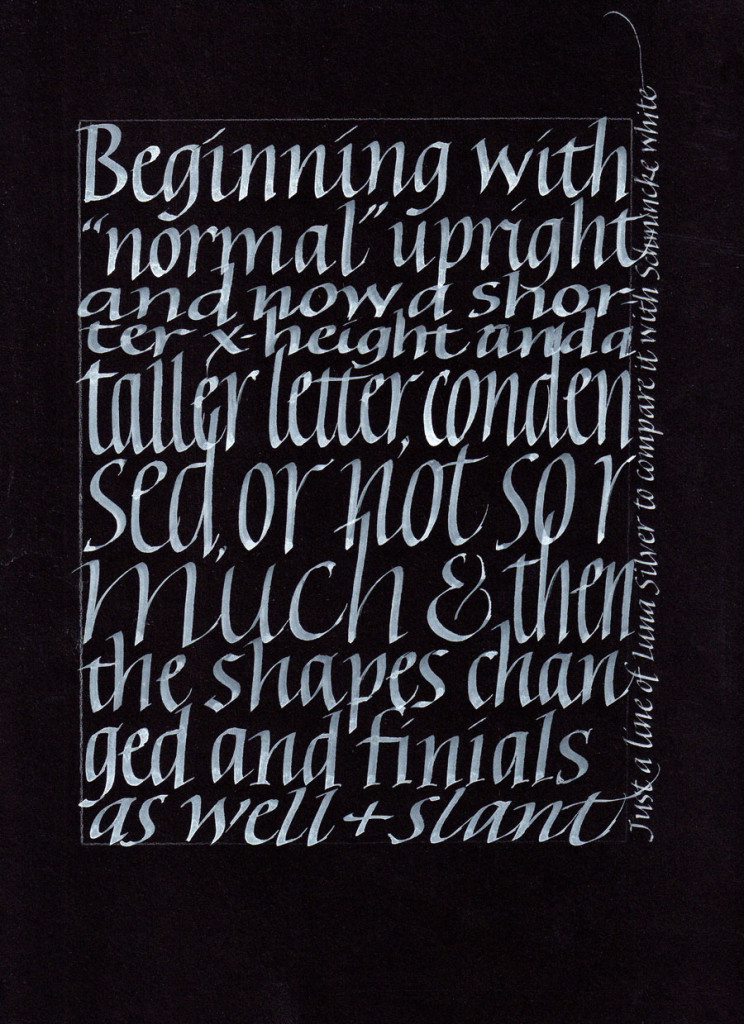 Today was not a day for inspired lettering. But I showed up anyway. That's what it's all about (all hokey pokey aside). Maybe the muse will be there tomorrow when I show up. And I will show up.
Details of the crime: It was done by the C-2 Speedball nib with the White Schmincke Calligraphy Gouache on the black Artagain paper. The side crime was done by a Mitchell Roundhand #4 nib with Luna silver pan watercolor, mostly to make a comparison of coverage between white gouached and metallic watercolor.
I didn't use any guidelines, but I did frame the text area using a Fons and Porter white fabric marking pencil, which I like for dark paper and painted backgrounds. The point stays sharp and the eraser that comes with it works well without damaging the paper. Not all of the 9″ x 12″ page is shown. I will eventually bind this folio into a notebook with other lettering trials.