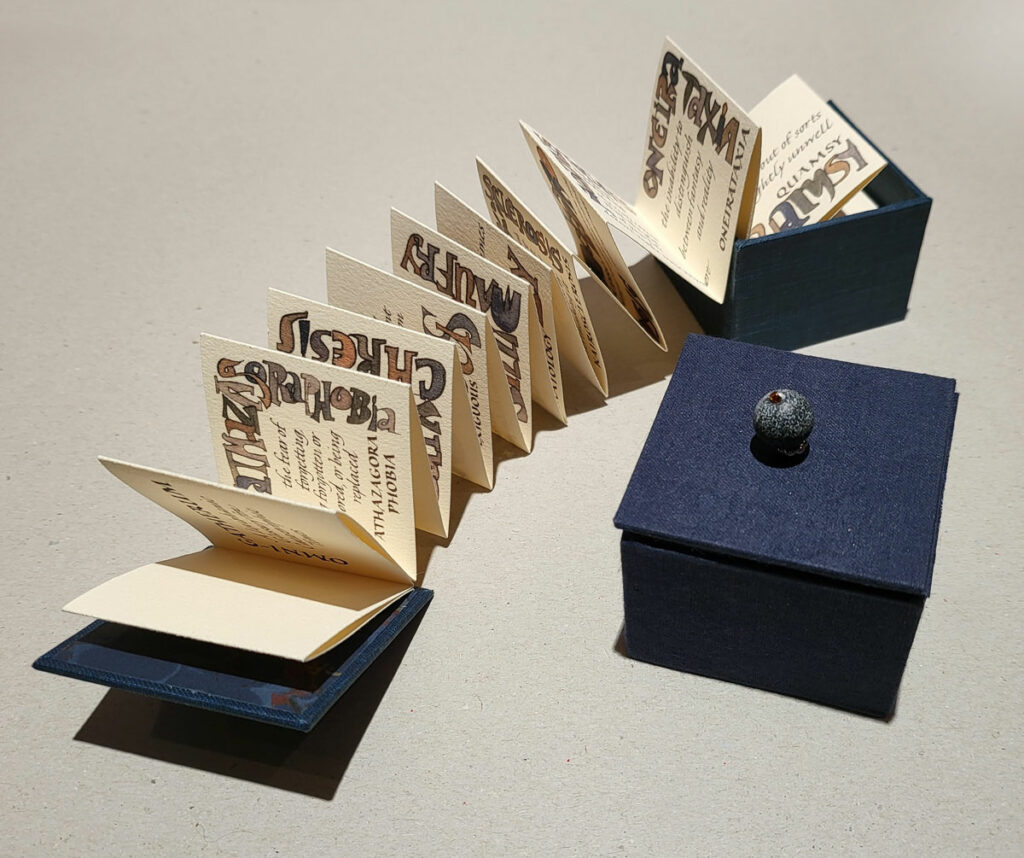 My latest artist book, Omnigatherum: A Lexiphanic Glossary for Catastrophic Times, continues my slight obsession with weird and wacky words. I've never posted photos of my latest artist book edition, completed December 2021. It's time!
The text is a compendium of obscure words that each have a relationship to my experience of life during the pandemic. Many of these words are the ones I used last year in this broadside, which sold during the course of my solo exhibition in Missoula.
The box lid serves as a front cover for this inkjet-printed accordion that emerges and keeps emerging, for something like six feet of length, 2 inches at a time. The enclosing box is just 2 in x 2 in x 2in. Cloth-covered boards make up the box, and the accordion fold is giclee printed on Arches Text Laid paper. A stone bead serves as the handle on the box.
There are currently three books remaining in the edition. You can purchase one here.