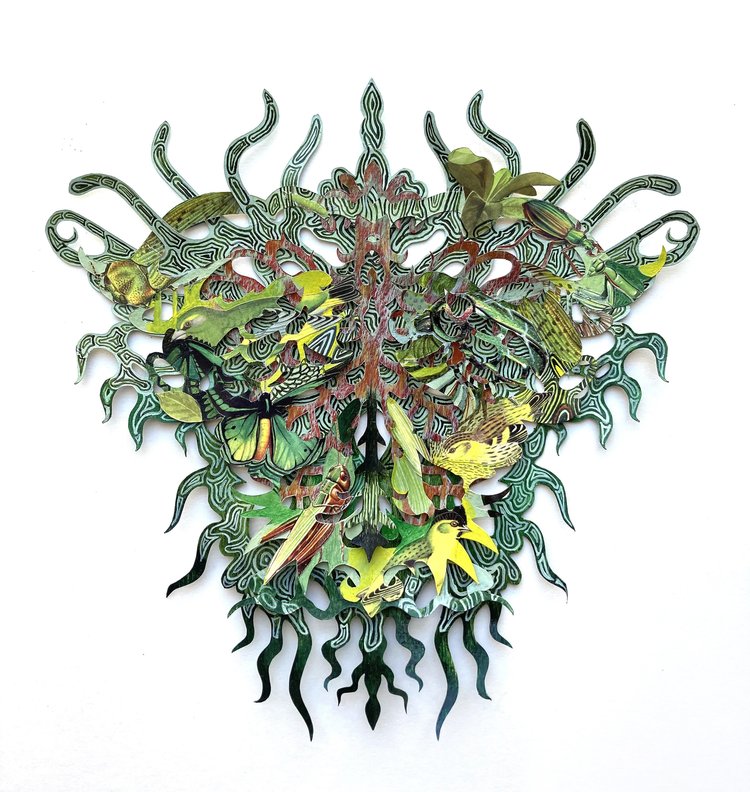 The opening reception for Kako Ueda's solo show, "Tori Tori Tori," will be held May 12 at Olympia in NYC. The show runs from May 12 through June 17. I wish I could be there to see it. Her cut-paper creations are beautiful, intricate and wholly absorbing.
The themes for the show "Tori Tori Tori" are migration and the presence of the chimera. For more information about the show, check out this page at Olympia Art.
I've posted about Kako Ueda's work before: once about her solo show in 2008, and once as part of a list of links to paper cutting artists I like, back in 2007.