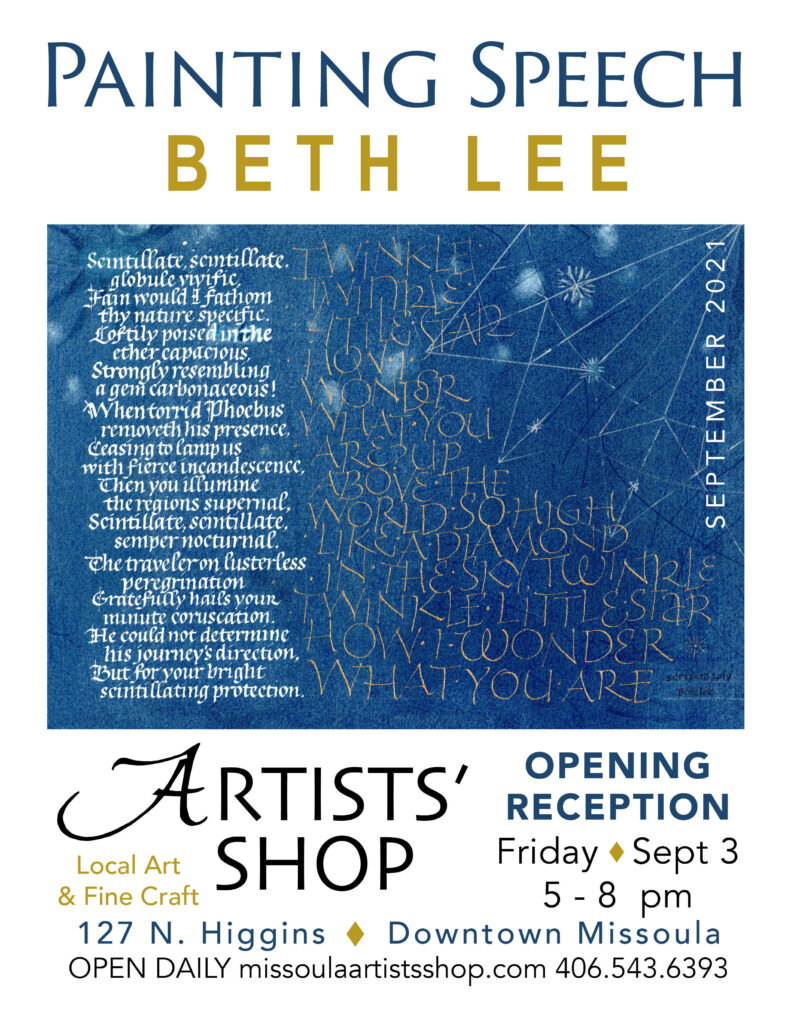 I'm so honored to have another solo exhibition of my calligraphy at the Artists' Shop in downtown Missoula. Thank you, Ann Franke, for all your support! Ann will be hanging this show, and I'm looking forward to seeing what she does with such a disparate collection of pieces.
If you're in Missoula during the month of September, please stop by. If you do stop by, please let me know your impressions. Unfortunately, I can't attend the opening reception on September 3. But I'll be there sometime after that date to see the show.
During the month of September I'll be posting a few of the pieces here. So if you can't get to Missoula, watch this space! As you can tell from the postcard, the show will, at the very least, include a broadside version of "Scintillate, Scintillate". A manuscript book in this edition will be on display as well.