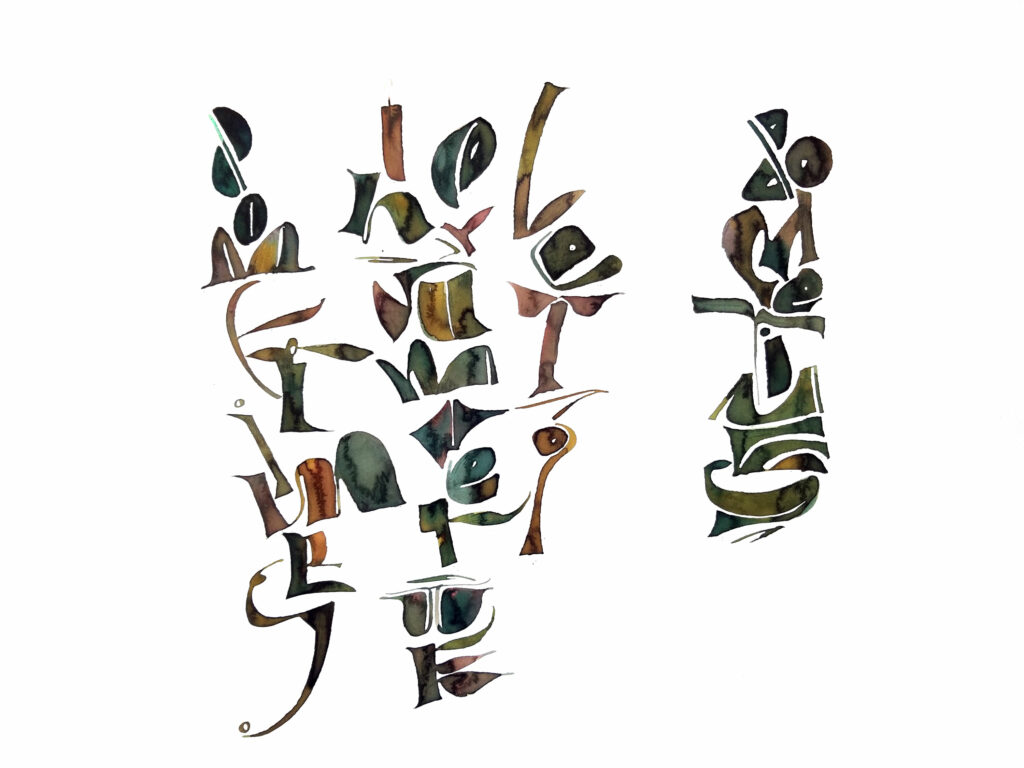 The first of Brody Neuenschwander's 8 series of online calligraphy classes has come to a close. It more than met my expectations, and my expectations were high.
A little history
I first met Brody during a week-long workshop at Camp Cheerio in 2000. He and Thomas Ingmire co-taught the workshop, "Textual Reverberations". A good deal of time has passed, but I still have the book I made in that class. During that week, according to my notes — and perhaps the promotional materials, "we looked at meaning in modern text-based art and worked with more open-ended and suggestive processes. Inventive calligraphic writings were developed based on musical, emotional, rhythmic, visual, linear, and formal themes."
It was a different workshop than most calligraphy workshops in that it tied calligraphy into the larger art world. Every morning we were treated to a talk about lettering in the contemporary art that included a slideshow of work by Cy Twombly, Jenny Holzer, Bruce Nauman, Barbara Kruger, and many others. During that week we also got see what Brody was doing in that wider world. One evening we watched "The Pillow Book", directed by Peter Greenaway and including calligraphy by Brody. And we saw another collaboration with Peter Greenaway, "Bologna Towers 2000", in which his writing was projected the towers of Bologna. For me, at that time, it was an eye-opener.
Edited to add: I wrote a blog post about this 2000 workshop here.
Series 1
The just-completed class series advances this theme of calligraphy in the larger world, taking inspiration from the Kufic form of calligraphy. From copying and then translating elements of those forms into Latin calligraphy, we learned to break the grid that our 26-letter palette and vellum/quill tradition have encouraged.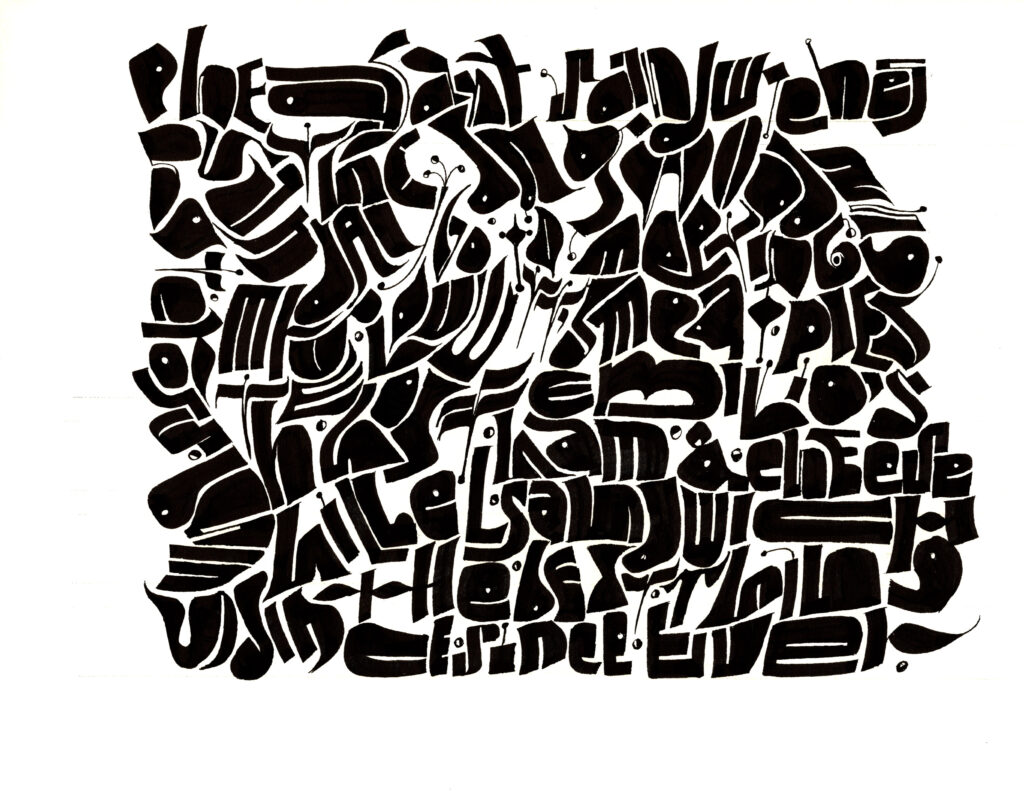 I haven't begun to describe the class; a full description is beyond me. I've shown my homework submission here, but you can enjoy the fantastic work of some of the other students at instagram #brodyonline. Sorry you missed it? You can still take the class as a recording. Series 2 begins in April and looks to Chinese seal script for inspiration. I can't wait!