Have I mentioned how much I'm enjoying Elizabeth McKee's brush lettering class? Well, it bears repeating. Here are just a few pages of the homework I did in November, the 3rd month of classes.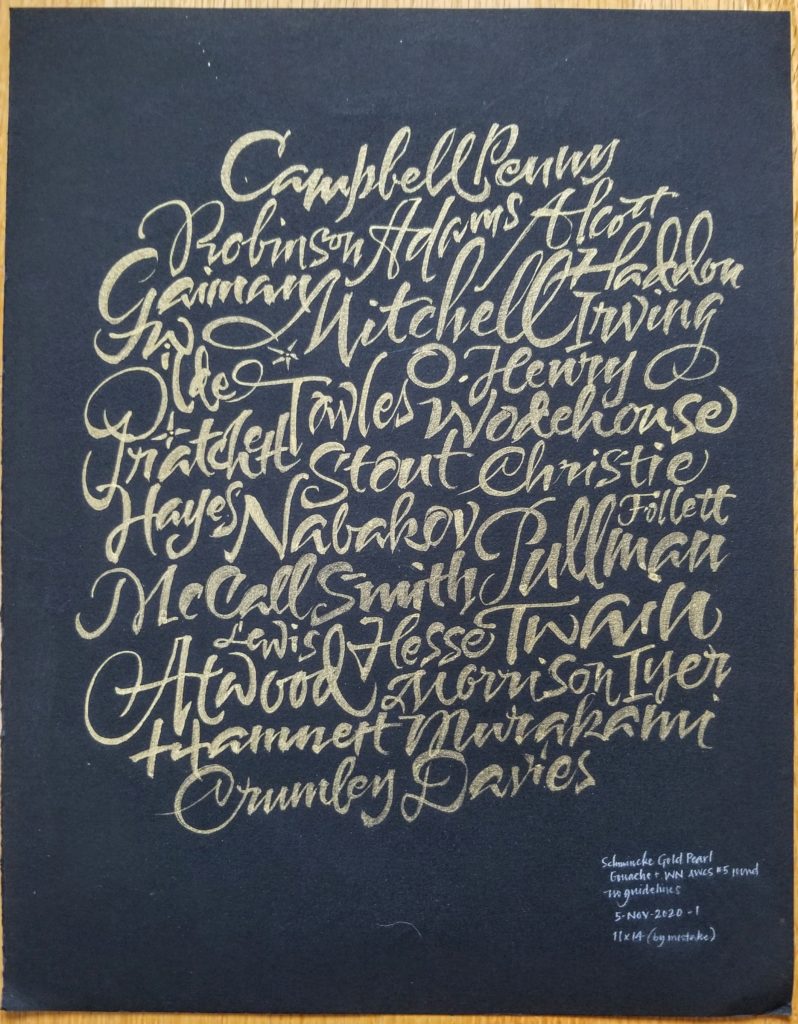 I've mostly been writing with Pentel Color Brushes (all four tips), Winsor & Newton Series 7 pointed brushes (1, 2, 2 mini), and the Pentel Pocket Brush. I've mostly been using fountain pen ink, Schmincke gouaches, Winsor & Newton watercolors, Dr. Martin's Pro White, and FineTec metallic watercolors.
I'm happily balancing this kind of work with the formal, slower work of study in Elmo van Slingerland's Roman minuscules class through the Society of Scribes … and the geometry and paper handling of folding portfolio folders and fulfilling orders for my ABC portfolios. I'll post some of my work in the Roman minuscules class next time.