Deadlines are looming and inspiration is elusive. I tidy my studio, clear out some old practice sheets .. and make some more. It's a never ending cycle.
To entice the muse, I sit down to play a little. I'm thinking of another little book (and just now remembering I've never posted the last little book), so I experiment with a number inks/paints and a #6 Mitchell nib. The lettering is 1.5 mm x-height.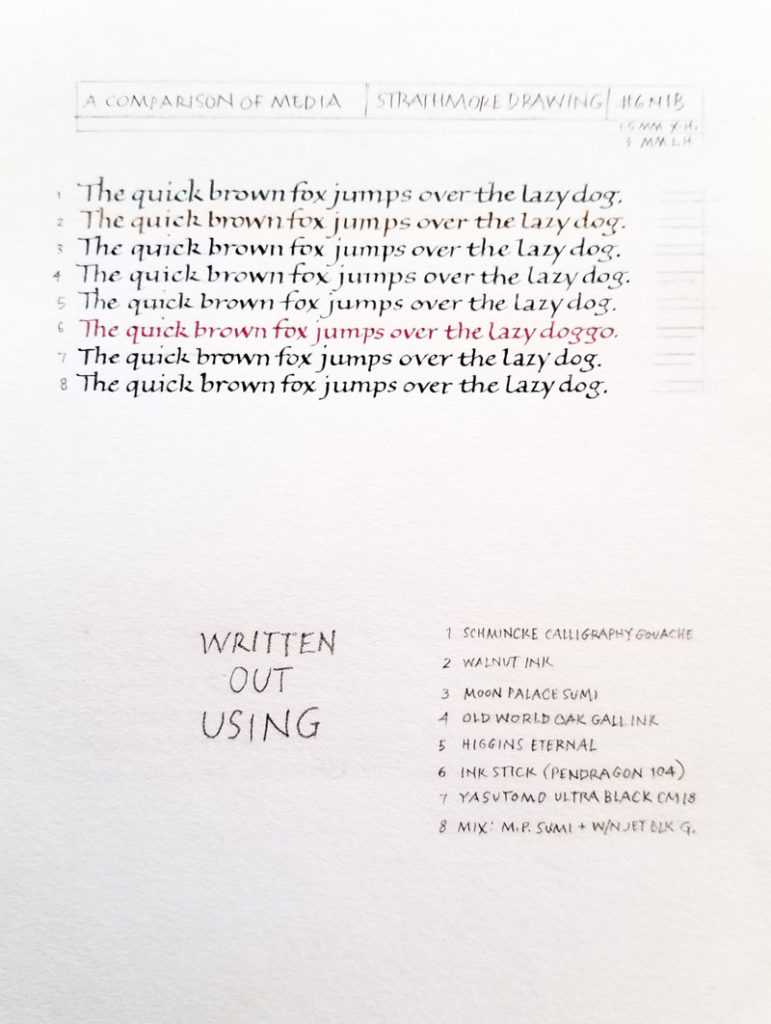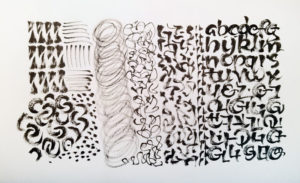 In anticipation of the upcoming conference, and the class that will be taught by Carl Rohrs, I get out a brush and do … something. It's not much, but it reminds me what a pointed brush feels like in the hand. I feel some of the kinetic learning of a recent Spencerian workshop creeping in. That's good.