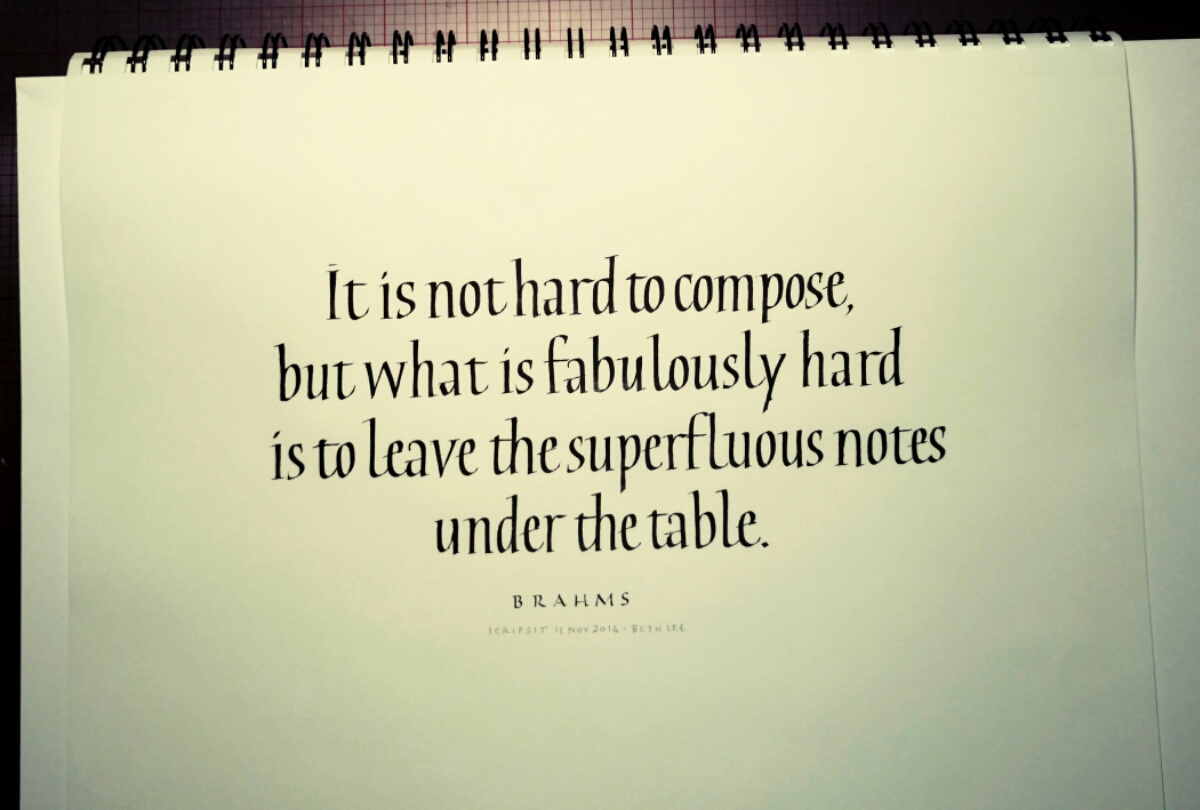 Day 1 of this hand, these rules:
3/8" x-height (= about 9.5mm)
1/4" ascenders and descenders
1/2" real capitals (=about 12.5mm)
1.5mm Tape nib
fairly flat pen angle, maybe 25°
flatten pen angle at top and bottom of straight strokes
some additional waisting via pressure
smooth inner counter at joins
consistent figure between bowls of a and e
Thoughts:
It doesn't flow well; it's not yet in my kinetic knowledge. The sleeve of my jacket keeps impeding the smoothness of the long vertical strikes. The pen angle keeps creeping up. The s needs work (not unique to this hand!). I need to either tighten the word spacing or loosen the letter spacing. There is more. But this is enough to be going on with.