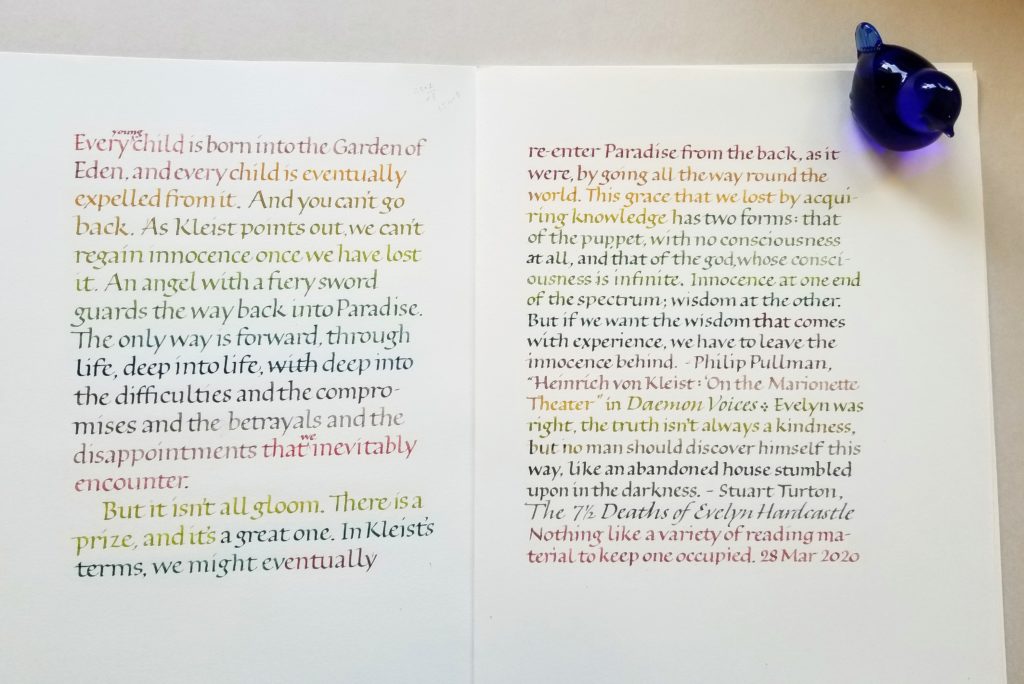 Lately I've been doing more bookbinding experiments and general studio cleaning and organizing. It's good to get back to daily lettering.
My current reading stack is diverse. I've recently begun Daemon Voice, a series of essays by Philip Pullman. The sheer craftsmanship of his writing makes it a continual pleasure to read his work.
I just finished, finally, The 7½ Lives of Evelyn Hardcastle, by Stuart Turton. I'm not sure it was worth it, but every once in awhile I admired a good metaphor.