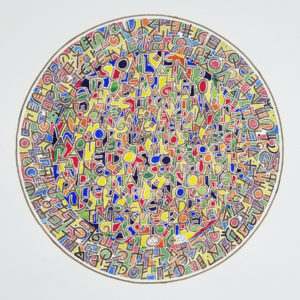 I'm pleased to have one of my works in the The 37th Bradley International Print and Drawing Exhibition in Peoria, IL. The openings – across six venues – are this afternoon and evening. I wish I could be there.
I've glimpsed my piece being installed in the Contemporary Art Center of Peoria ... via Facebook.
The exhibition will be up through April 12.