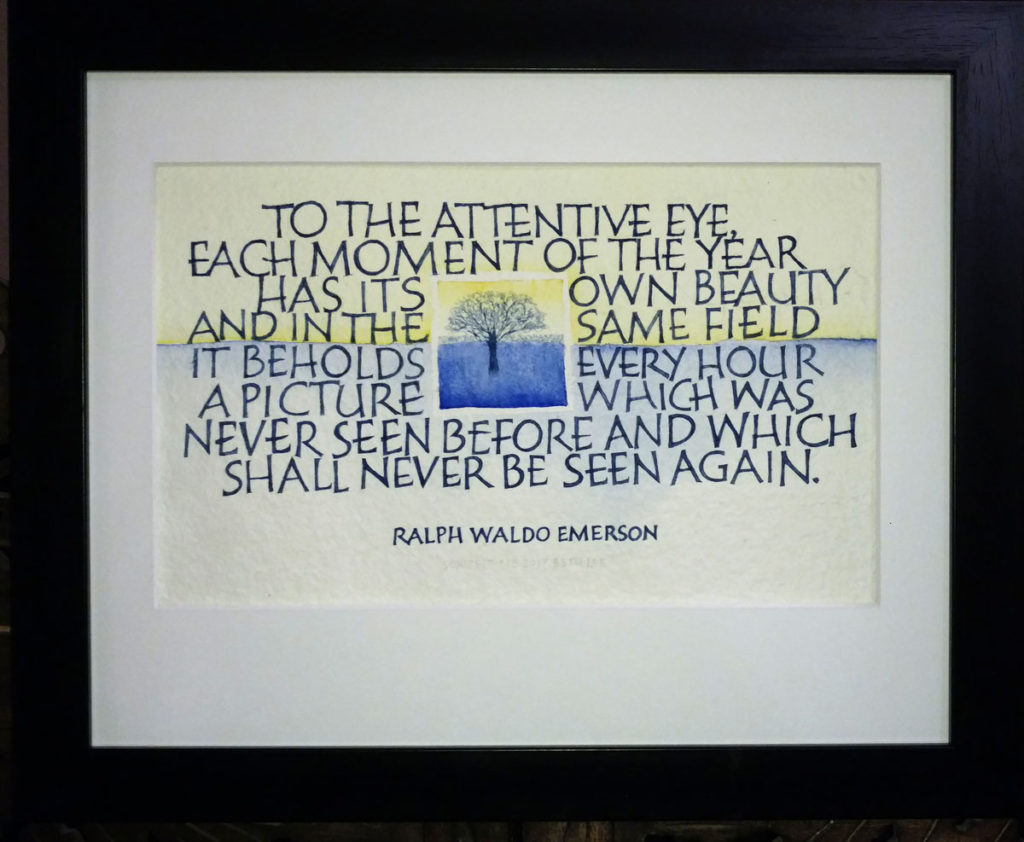 "To the attentive eye,
each moment of the year
has its own beauty,
and in the same field,
it beholds, every hour,
a picture which was never seen before,
and which shall never be seen again."
– Ralph Waldo Emerson.
I matted and framed (11" x 14") this piece to today for the calligraphy exhibit at Rocky Mountain College's The Ryniker-Morrison Gallery in Billings, MT.
The watercolor lettering was initially done with a disc-ended Brause Ornament nib – similar to a Speedball "B" series nib – and then the rough edges and finials tidied square with a bowl-pointed school nib. All on St. Armand handmade watercolor paper, a luxuriously felty, bumpy surface.