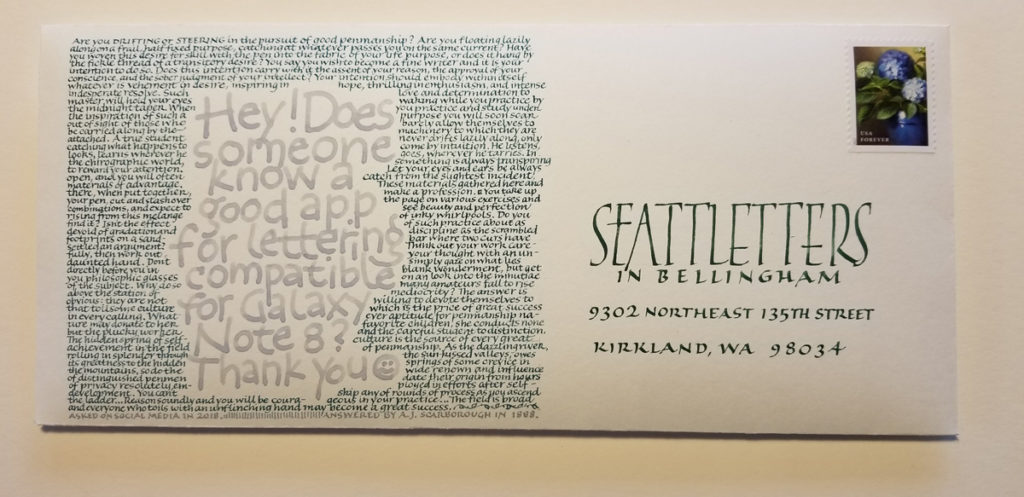 Here's my submission to the envelope contest that John Neal Books hosted in association with Seattletters. The deadline was April 20. The gray lettering is a post I read in a calligraphy group on social media. I surrounded it with text from an 1888 article by A. J. Scarborough which had been posted in 2000 to the Cyberscribes discussion list. I like the contrast in approaches 🙂
I penciled baseline guidelines 2mm apart for the small lettering, making the x-height about 1mm. I clipped a pointed nib (a blue Esterbrook of some sort, I think) to make a tiny broad-edge nib. Seattleletters address is #5 Mitchell nib, I think.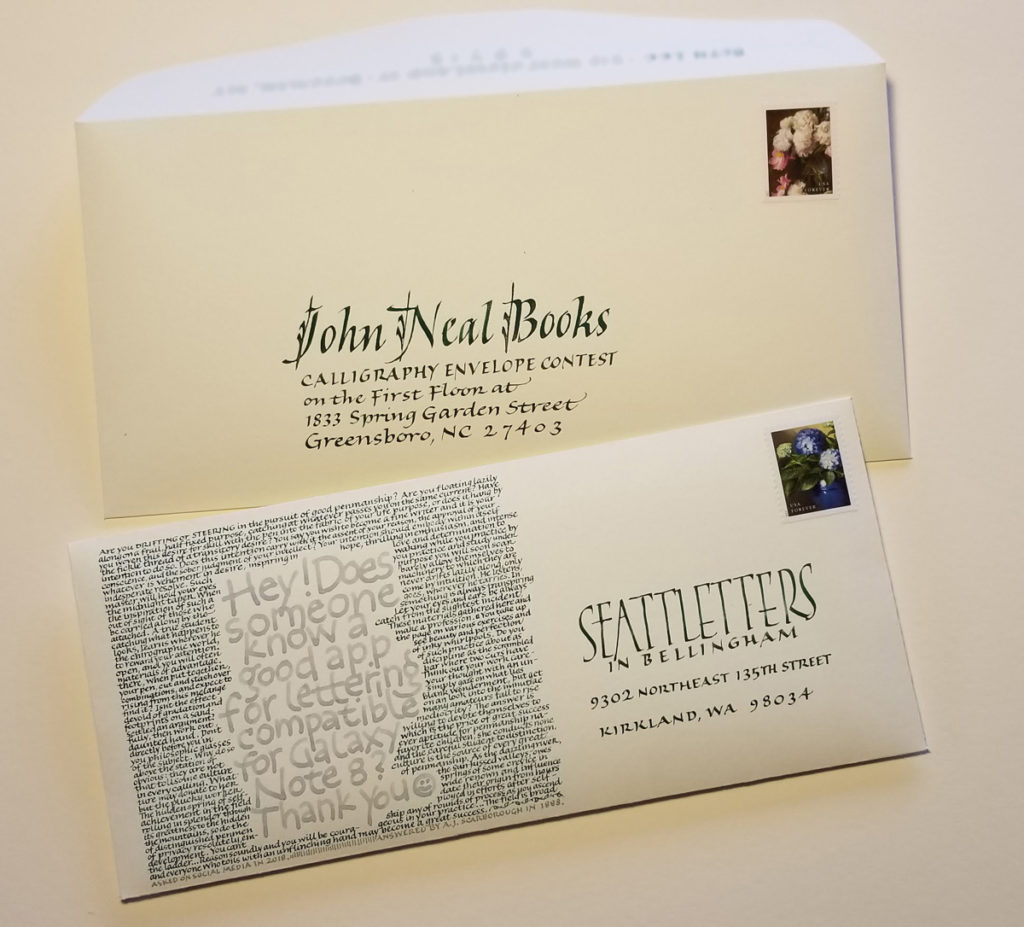 After all that work, I couldn't bear to send it through the US Mail unprotected, so I made another envelope, just ¼" larger in each direction, to house the submission.