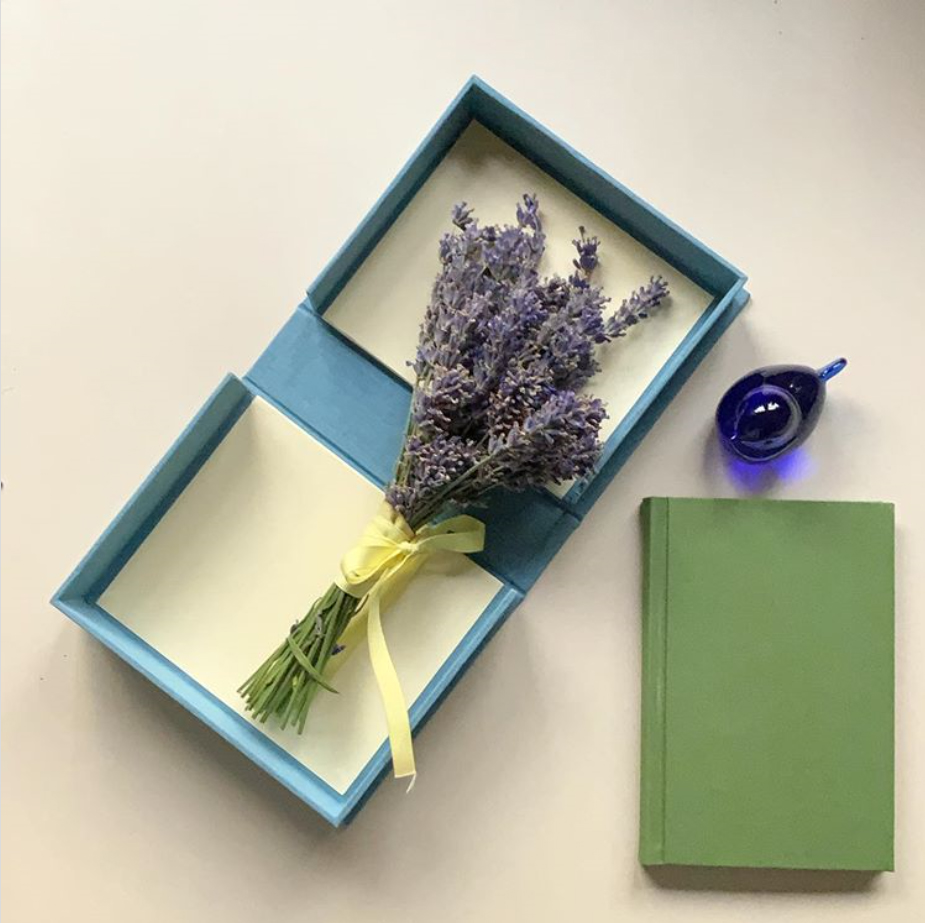 Early in the summer I came across the "Summer Bookmaking Series", a variety of online summer offerings of University of Utah's book arts program. You can see what was taught here (you may have to scroll down). One could sign up for the whole series, or do it a la carte, which is what I did.
I took the Flat-Back Case Binding on August 3, and made the green book pictured above with Emily Tipps during the two-hour session. I was impressed by both Emily, for teaching it so clearly in the allotted time period, and me, for following along successfully in that same two hours! The recordings of the classes are available a month after the live class. (Yes, I have some shiny spots on the spine front of my book. I could have avoided that by taking a little time taken to cover the surface when bone folding, or by using a Teflon folder instead. It's a model. I'm happy.)
The Clamshell Box was not part of the series, but a stand-alone class. I signed up too late (in May!) to get into the live August 15 class, but there was an option to buy the session recording and materials kit. This is what I did. When the recording became available a few days after the live class, I watched the seven videos and made my clamshell box with very little trouble.
I'm very pleased with what I learned in both classes, and will make a few more of each before my time for viewing the recordings runs out.