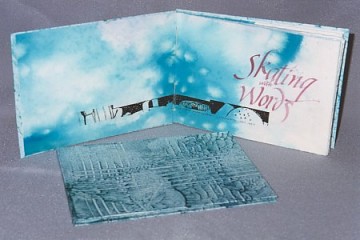 Margaret Lammerts
Covers are paste-painted. Text is 90# Arches. Watercolor washes, gouache for text. Original title and words, artwork and design. The images have been run through my photocopier, after doing a mock-up.
Book 4¾" x 5¾".
E-mail Margaret Lammerts.
See her artist book in the 2nd CALLIG Book Swap.
See her artist book in Pauline Sager's 1st Book Swap.