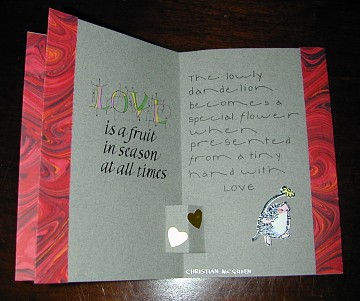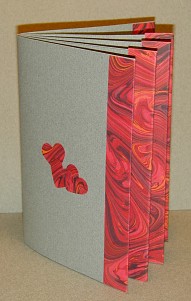 Phyllis Wallace
his book is a type of accordion, instead of having one long sheet for the pages, each set of pages is joined to the other with a tab. The cover is also joined with a tab.
Papers: Canson Mi-Tentes (steel gray) and marbled paper purchased at Dick Blick. Media: Best Bottle ink, W/N gold gouache and embossing powder. Misc.: Rubber stamps and postage stamps.
Closed book is 4¼" x 6".
E-mail Phyllis Wallace.
See her artist book in the 1st Callig Book Swap.
See her artist book in the 2nd Callig Book Swap.