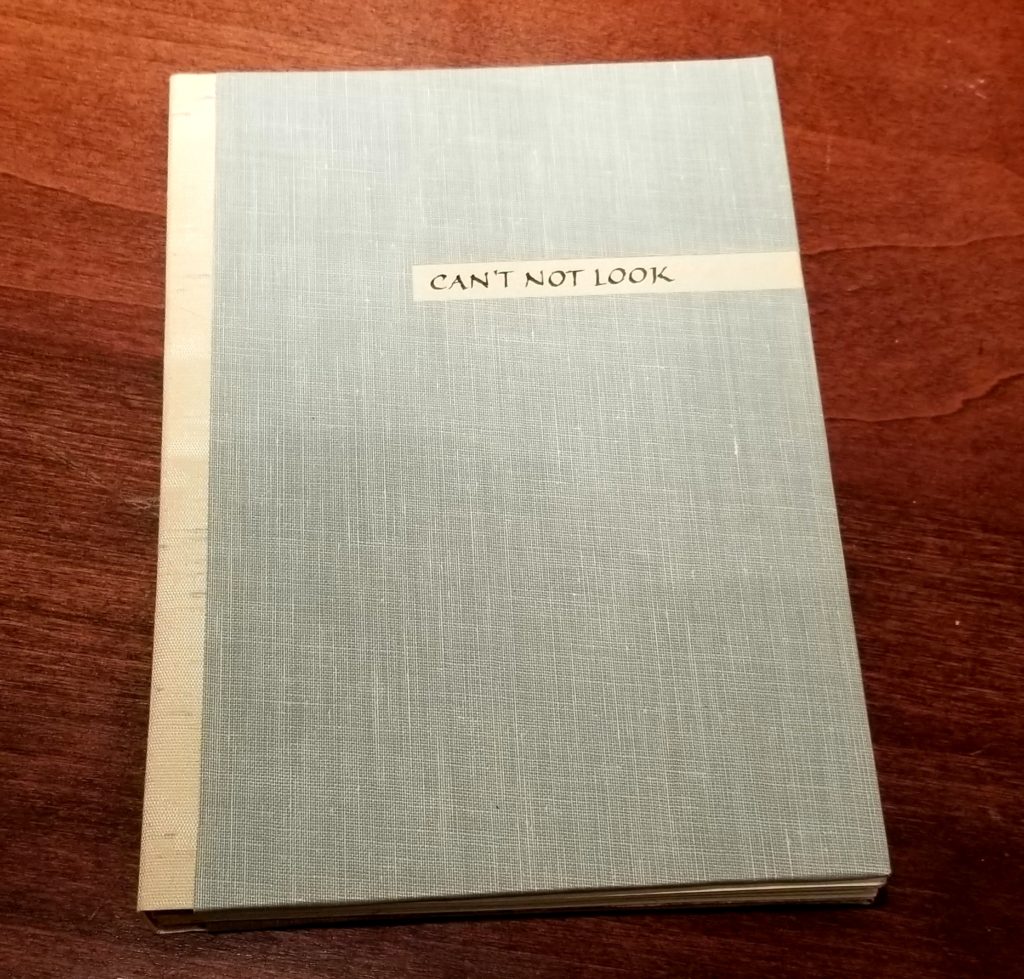 Can't Not Look: Democracy In America
A unique manuscript book, Can't Not Look: Democracy in America is a collection of quotations from our presidents in three sections: "Civility & Comity", "Ethics & Equality", and "Dangers to Democracy". Each section contains at its center a fold-out quadruple truck of our then-leader's tweets on the same subject.
Gouache/metal pens and colored ink brush pens "Pentel Aritst Brush Sign Pens") on JB Green Dover Castle, a vintage handmade paper. Binding: French-link-stitched codex binding with sewn-on cloth-covered hard covers and marbled endpapers by Madeleine Durham. More images in this blog post.
Size: 4 x 5.5 in    SOLD